"Two-thirds of all U.S. kids between 9 and 12 years old use Roblox, and it's played by a third of all Americans under the age of 16" (Roblox Corporation, 2020). Roblox has been recognized as the world's most popular game you've never heard of. Actually, this online game recently exceeded Minecraft's user numbers. But what is Roblox about and why has it become so popular?
What is Roblox about?
Roblox launched in September 2006 and it advertises itself as an 'Imagination Platform'. With 64 million players every month and an estimated total of 178 million accounts on the platform, Roblox is one of the most popular online games worldwide. What makes it different from any other game in the industry is that the games are made by its users. A site created for gamers by gamers.
On Roblox, the fun doesn't just come from playing the game, it comes from making the game. Currently, the official Roblox website states that its users have published over 20 million games on the platform. Besides being a place to let your imagination run free, Roblox is made for socializing. On Roblox, users are encouraged to make friends with other online players while creating their own 3D worlds. The site inspires its users to "Imagine, socialize, chat, play, create, interact and relate with others in many ways."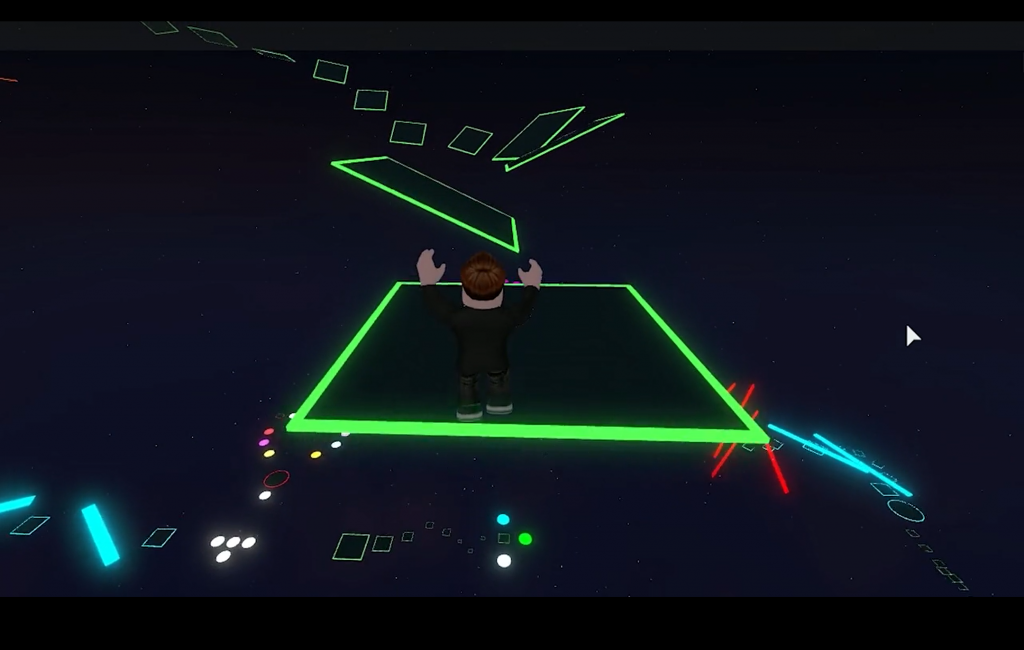 Because of its socializing nature, Roblox has been used to stay connected with friends during the pandemic. In fact, in March 2020 Roblox saw a 40 percent increase in users. And just three months later, that number grew from "a third" to "over half" of all Americans under 16 years old. Besides the unique characteristics that make this game incredibly popular, there are other good reasons why it's worth exploring it.
Roblox is a gateway to code
Roblox isn't just a fun way to create 3D worlds and play, it can be a useful tool to introduce children to the fundamentals of coding according to their age. The coding language used in Roblox is called Lua. This is an extremely powerful and versatile language for young children and teens, as well as adults. Lua is a popular and easy-to-learn programming language used in many programs apart from Roblox. For example, World of Warcraft, a very popular game, has Lua embedded in it. 
Almost all of the features you see in Roblox are coded with Lua. Your child can master variables, functions and events just by building in Roblox. Roblox Studio allows players to write their own written lines of code to create and control individual objects. The combination of visual world-building options, as well as pre-set shapes and menus, lets players explore code and grow more confident as they create more complex and exciting things. 
STEM skills
Unlike what we've usually been told, video games can help develop useful skills in children. The unlimited creative potential that Roblox has along with its educational uses create a perfect duo to develop STEAM skills. Designing 3D worlds has everything to do with engineering and design. Coding and mathematics often go hand in hand. Coding is the language of the future and as our world today is heavily reliant on technology, being familiar with how hardware and software work can be a great benefit across nearly all industries. 
All in all, learning through a familiar and enjoyable tool like Roblox can make concepts involving engineering, math, science and technology much easier to understand and exciting to learn. Also, when playing the game or building in it, basic life skills like logic, creativity, problem-solving and decision-making are nearly constantly being practiced. This is why schools are encouraging the use of Roblox, a favorite of many kids, to teach in a more engaging way. You might want to check our Roblox Studio Game Design After-School Class., taught by expert game designers who have taught hundreds of kids coding and game design using this amazing platform.
Future opportunities
As a consequence of developing STEM skills, children can find an entry door to enroll in successful career paths and job opportunities. Most careers and jobs these days will require you to have the aforementioned skills. Whether it is for an outright STEM related field, a sales position, or even a field that leans more on the creative side, your child will need to work on their STEM skills.
Also, computer jobs are growing at over twice the national average. So, rather than being a "trendy" interest, coding is now becoming a vital skill set. Coding specialists and computer programmers are often well-paid professionals. And as the world continues to turn more and more digital,  this will become increasingly common.

There are plenty of benefits to exploring this popular game. Of course, it is always important to keep track of how your child uses this kind of online tool. Using some guidance when playing the game can really improve their learning experience. Exploring Roblox in a structured, safe and fun environment like our after-school Roblox classes might be the best option for you and your child.