Our vanilla server is a fantastic way for your child to play with friends they met at camp, expand their knowledge of Minecraft, and be able to play online in a safe and monitored environment. We have a lot of the popular plugins that kids are used to when playing online, as well as some custom made ones that we have developed just for our server. With an expansive hub world and a huge amount of super awesome stuff for players to enjoy, there is always something new to discover over the horizon.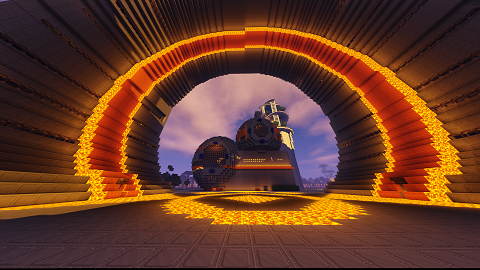 Features:
-Full economy that is player driven
-Large player hub
-Server is monitored all the time for a safe, positive, and clean experience
-Custom made plugins
-Minigames (coming soon)
-Block protection and anti-griefing plugins
-Whitelisted so only allowed players can have access
Reasons why we are better than others:
-We are smaller than others and can be more active in administrating the server
-We have custom plugins that no one else has
-We are very active on the server in both building and assisting players
Our staff is highly skilled in building, designing, and engineering everything in Minecraft, from building a sprawling city to a fully functional computer. The world is full of landmarks that players can discover for themselves, or even become a well known builder by making their own landmarks. With such a large amount of experience under our belts, we know how to run a safe, fun, and educational server.
The server is hosted on ultra fast SSD's, the latest and most powerful Intel Xenon processors, a large amount of DDR4 ECC RAM, and a gigabit connection so that you get the best experience available.
Please note, however, that this gives you access to only the Vanilla server, the modded server is a different package.