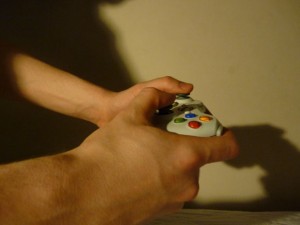 Everywhere you look, you see people blaming video games for all sorts of problems: the short attention span of kids, violence, lack of people skills – the list goes on and on! At CodeREV we believe it's not about the video games – it's about how they're used! When kids play games in moderation they can actually have tons of benefits.
One of the biggest surprises for many parents is that video games can actually help your child's brain development. They have to search, plan, negotiate, and try different approaches to beat each game. Some role-playing type games require players to customize their characters in a way that allows for self-expression. Virtually all games require kids to learn and respect game rules and structures.
Some games can also encourage kids to become interested in history and other cultures. Popular games like Civilization, Age of Empires, and Age of Mythology can all get kids interested in world history, along with international relations, geography, and even ancient cultures.
While parents may see video games as a way for kids to isolate, the reality is that many kids see it as a social activity. Playing popular video games gives kids a common ground they can use to make friends, hang out, and have structured time with their new friends. Research shows that games are one of the most frequent topics of conversations among peers.
If you want your kids to get interested in sports, starting them off with video games may just be the gateway you're looking for. Research focus groups have shown that some kids get interested in sports via video games and then take up the interest outdoors. Those who are already passionate about sports can learn new basketball moves or discover new strategies for the favorite sports.
As the parent of a kid who loves video games, you may also be heartened to know that playing games is the first step toward an incredible future in the IT industry. If your kid can't get enough of their favorite games, an afterschool online class may be the perfect opportunity for them. They'll learn useful skills that could benefit them for the rest of their lives, and you'll get the satisfaction that their gaming skills are being put to good use.