STEM-based education teaches children more than math or science concepts, it puts an emphasis on preparing children for the future. The skills that STEM education gives to students extend beyond these fields. In fact, STEM helps children develop valuable skills that enable them to be successful in any industry or field they choose. But what are those valuable skills and how can they use them for a better future?
Before stepping into the skills derived from a STEM-based education, we should understand what STEM really means. STEM stands for Science, Technology, Engineering and Mathematics. The term STEM has become recurrent in school's curriculum, education policies and skills needed for employment.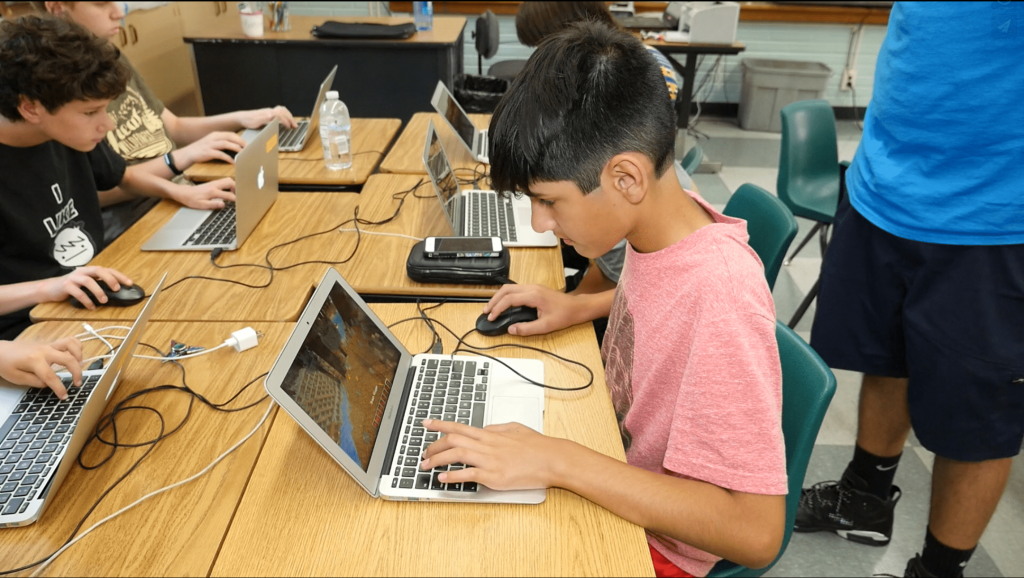 STEM is a method of education where these subjects are taught together and not individually. It shows the bridges between these valuable subjects by putting students at the core of the experience. STEM focuses on hands-on experiences, making children active learners instead of passive listeners.
Skills Derived from STEM-based education
The focus on hands-on learning that STEM education encompasses, added to real-world applications, helps children to develop fundamental skills for their future. These so-called 21st-century skills include media and technology literacy, initiative, flexibility, productivity and communication. Perhaps even more importantly, STEM-associated skills like problem-solving, critical thinking, creativity, curiosity, decision making, and acceptance of failure are inherent to this learning style.
Regardless of the interests, passions, or future career paths considered by children, these skills are preparing them to be successful and innovative wherever they go.
Problem-solving
One of the skills that really makes the difference in any life situation your child could face is problem-solving. One can think of all of life as a series of problems of different complexities, in addition to the problem-solving nature of school, university, or in careers: society requires more problem-solving skills than it ever has before. STEM develops problem-solving skills like no other subject because it encourages kids to experiment, make mistakes and learn from their own experiences to find or create solutions.
Creativity
The ability to think creatively and change standards are the basis of innovation. Creativity isn't as simple as it sounds, but it is not a skill you are simply born with either; you can train creativity. Learning how to think outside of the box can change the way you approach different situations on a daily basis. STEM-based education teaches how to look at a problem from a different perspective while fostering creativity.
Flexibility
In a world where advances in technology, inventions and knowledge change by the day, flexibility is definitively a much-needed skill. Since technology and science change so quickly, flexibility is also integral in success in STEM-related education since they're always updating themselves. The ability to be flexible will prove incredibly valuable to keep updated in the ever-changing environment around us. Last, learning to adapt quickly will help your student to adapt to a fast-paced career and job market.
In addition to these life-changing skills, there are also solid numbers related to the increase in STEM-related job opportunities as shown below.
Projections of STEM-related occupations:
According to PriceWaterhouseCoopers (PwC) 75% of fast-growing occupations require STEM skills.
Employment in STEM occupations grew by 10.5% or 817,260 jobs, between May 2009 and May 2015. Compared with 5.2% net growth in non-STEM occupations.
Computer occupation is showing the highest number of STEM jobs because of the consistent progression in the digital sector.
As a result of the increasing participation of consumers and businesses in the digital economy, computer-related occupations are expected to grow exponentially in the next 10 years.
STEM workers command much higher wages and are also less likely to experience joblessness than their non-STEM counterparts.
-U.S. Bureau of Labor Statistics
Jan, 2021
(Here you can dive even deeper into the stats surrounding STEM-related occupations)
The data above is solid: needs in the job market are changing. That's why we place so much emphasis on the importance of learning to code from a young age. Preparing children today to become the innovators, inventors, designers and coders of tomorrow begins with a STEM-based education. From schools, camps, and after-school programs we can create hands-on and real-world experiences to prepare our children for a lifetime of success. 
Let us know how you feel about STEM in the comments and if you're interested in another blogpost about how you can start exploring STEM skills from home!