![if !IE]> <![endif]>
CodeREV Kids Learn to Create…
(Hint: you can click each icon below to learn more)

Games

Apps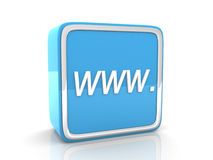 Websites

Robots
Gamesalad Students learn important programming concepts while having a blast. We then teach students to use industry standard professional software to program their own apps using meteor.
Unity We teach students app design and game design through Unity 3D game engine. This tool allows students to create very complex 3D games and apps and learn to use Javascript and C# in a hands on, fun, creative environment.
Little Bits Kids just love to build projects using engineering stepping stones. Our Little Bits exploration program enables students to work together to create dynamic electronic projects while instilling skills in teamwork and creativity. Students can program their simple and complex projects and begin building at early ages.
Lego Mindstorms What kid hasn't always wanted to have their own robot that they can control? In our robotics class, students learn to program their robots to do amazing things. This is one of the absolutely most fun and educational things we do here at CodeREV Kids.
Arduino Students truly get to experience their super powers when they learn to program with Arduinos. Students learn the beginning building blocks of C++ as they learn to program their Arduinos to move, light up, make noise, and process a lot of information. This amazing platform provides a hotbed of creativity for more advanced students to embark upon the creation of projects that will blow your mind!
"Empowering Students to become Tomorrow's Creators, Designers, Programmers, and Developers"
Skills Code REV Kids learn...
Save $25 On Our Online Academy Classes!
Be sure to let us know which classes you are interested in.
What Customers Say About Us
Check out our Coding and Tech Camps
Camp Registration Filling Up Fast!
Quick Sign-Up Now by Clicking below