Since its release in 2011, Minecraft has become one of the most popular games ever made. It has a community of over 91 million players, and most of them are children and teenagers. But the real question is, how has a game like this became so good for education?
First of all, we need to really understand what Minecraft is. As we mentioned before, a decade after its release it's one of the most popular games among children. What makes this game stand out from other online video games is the freedom it gives to its users.
What makes Minecraft different?
While the majority of video games give an objective or a plot to their players, Minecraft instead gives no instructions at all. The game allows you to figure out what you want to do in its world, giving complete creative freedom in what is called a sandbox format (think kids in a sandbox making their own creations in an open-ended way).
The world of Minecraft is completely made from 3D blocks; these blocks can be broken and picked up to build incredible structures. That's why it is so often referred to as digital LEGOS as children can create anything they can imagine with these blocks. 
But that's not all – players can edit source code that makes up Minecraft with mods (modifications) to change the game behavior or use its built in command line to write functions with coordinates, parameters, variables, conditional statements, and more to make special things happen in the game. Furthermore, players can modify the program using Java code and that's when they start really diving deeper into code while playing their favorite game.
Finally, the game has a redstone system built into it that follows the same logic and rules as real engineering circuitry. So tapping into building mechanics and electronics inside of the game by learning to use its redstone system teaches kids the basics of engineering and circuits. Kids can use this to create anything from real computers inside the game to roller coasters, trap doors, firework displays, and even Rude Goldberg machines.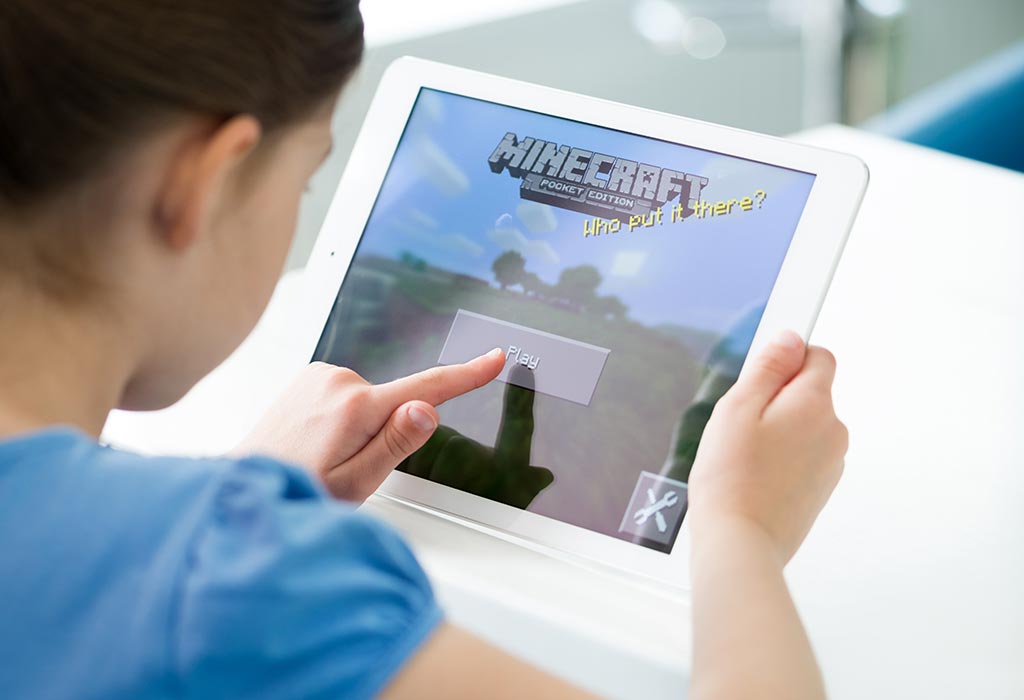 Now that we have a better understanding of how Minecraft works, let's check some of the benefits of Minecraft!
Top reasons why Minecraft is good for education
Many of the reasons why kids love Minecraft are also the reasons why it is considered beneficial for their development. Minecraft engages their minds and lets them explore their creativity, problem solving skills, teamwork and even programming.
Minecraft encourages creativity
Probably one of the strongest benefits that Minecraft offers is its endless creative opportunities. With an average of 921.6 quadrillion blocks per world, children can really create anything that comes to their minds. Encouraging creativity at young ages plays an essential role in child development. Creativity allows children to find innovative solutions, new ways of doing things and create opportunities.
If your child wants to create an amusement park with giant dragons, then they can do it! The only restriction is that they have to find a way to do it with the famous building blocks (and perhaps some engineering and code). It's all possible in Minecraft as this popular article in Edutopia explains.  
Minecraft reinforces problem solving skills
What makes Minecraft great to reinforce problem solving skills is that it offers an incredible amount of freedom to make decisions. This open ended problem-solving can help sharpen how well a child can face obstacles. Whether those problems are hypothetical or real life situations. Minecraft can encourage and expand this type of thinking. As the game allows players to set their own rules, players have freedom to find creative ways to solve problems that can appear while they're creating projects in the game. 
So children can find themselves in situations where they must build a shelter, find food or escape from some fun monster by creating the solution on their own. This encourages children to think outside of the box to figure out how to solve complex situations. This can help children get used to quickly and efficiently solve real-world problems and use critical thinking while doing so. Even schools have noticed the potential in Minecraft including it into their classrooms as you can read here.
Minecraft introduces programming skills
Minecraft is an excellent tool to introduce children to programming, as it opens the door to fundamentals of coding. Because of the possibilities it gives to customize its code in Java, Minecraft contributes to developing this key learning skill.
It is important to highlight that Minecraft won't exactly teach a programming language, but it introduces basic coding functions. Children can learn functions like IF, THEN, ELSE, and END which can be used to build all kinds of actions and mechanisms. Kids can deepen their programming skills by taking classes with experts and learn to customize the code to create effects. Some more eager and self motivated kids can even learn a lot of this on their own.
In fact, Minecraft has been the initial step for many video game designers and programmers. Kids can progress from coding their first automations in the game to developing complex game actions.
Conclusion
Now we hope you have a better idea about how Minecraft can be a really useful educational tool for children. Learning with it can prepare kids for the future by building core skills like critical thinking, problem solving and creativity. It can also even be an amazing tool to learn other skills such as math (think 3 dimensional geometry!)
To take learning in Minecraft to the next level, you can explore some of CodeREV Kids' classes. Your child can start turning their passion into real promise!