Winter break is just around the corner, which means we have to start planning winter activities to keep our kids happy and engaged while indoors. The holidays will feel different this year, but there are plenty of virtual and in-person options to have fun with our children.
We've been working on a list of the best winter activities to keep your child entertained while getting prepared for their future in school and in life. We chose each of these activities thinking of their fun, educational and engaging nature. These winter activities can teach foundational STEM skills that will benefit our children in and out of the classroom.
So, get ready to find the perfect activity to make this winter unforgettable for you and your children.
Here are the best winter activities for kids in 2021: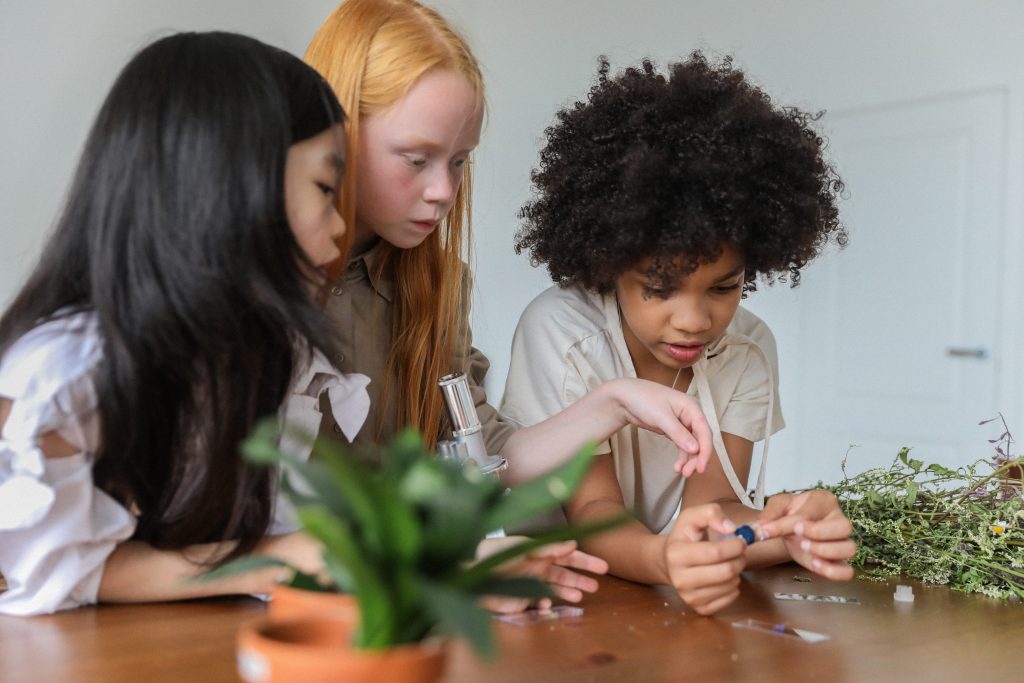 Build something amazing challenge
What better way to explore engineering than getting hands-on and start building with objects you can find at home! Gather any kind of object that could be useful: plastic cups, boxes, popsicle sticks, LEGO blocks, books, etc. Start exploring how different heights, shapes, sizes or weights work for different purposes and structures.
Idea: Create a challenge around the activity. Challenge your children to recreate an existing structure, like a famous building or bridge, with the objects you find at home.
Enjoy a family STEM movie night
Nurture your child's interest in STEM with a STEM edition movie night! STEM is everywhere. You can find science, technology, engineering and math in almost any movie you choose. Gather the family and choose between science and technology documentaries, biographical films or science fiction flicks to find the role of STEM in the movie.
Idea: You can watch The Theory of Everything to be inspired by Steven Hawking's life as a physicist. You can also try Radioactive, which highlights Madame Marie Curie's brilliance and her courage as a female scientist. Hidden Figures is another great choice and tells the inspiring true story of pioneering female, African-American scientists at NASA. 
Create an offline game:
If your child loves playing games, it's time to design their own! Game creation can really improve your child's problem-solving skills, creativity and confidence. You can start by brainstorming and helping them think of the fundamentals of the game: How many people can play the game? Does the game have rules for the players? What is the game's objective? What characters will the game include? After that, it's time to start building the game. Create a game board, characters, cards, dice, costumes or any other pieces needed to play the game.
Idea: You can choose to create a physical game or program the idea of the game online.
Design a video game
Creating their own video game is an amazing way for kids and teens to put their ideas into action! If your child is more into online activities, you can integrate online STEM activities with a purpose. By learning a kid-friendly coding language children can combine their interests with valuable 21st century skills.
Idea: Try out our Online or In-person Winter Tech Camps. We've designed the ultimate Coding, STEAM, Game Design, Engineering, and Digital Design camp experience for children led by expert instructors with extensive virtual teaching experience!
Experiment with science
Explore science at home with easy-to-do science experiments! You can get your kids excited about science by trying out science experiments with nothing more than objects you can find around the house. You can try from making frozen bubbles or crafting crystallized ornaments to be amazed with magic milk. Next time your kids tell you they're bored, set up one of these experiments and watch them be amazed!
Idea: Pinterest has an amazing repertory for fun experiments for kids, teens and the whole family!
We really hope these fun winter activities will make this winter break fun and productive!